FREE

YAESU

FTDX101D/MP

SERVER

INFO BLOG

SPONSORIZED SERVER

by

THE FASTER HAM LOG SOFTWARE

WIN98 - XP - 2000 - VISTA - Win7 (32/64) - Win8-Win8.1-Win10 (32/64bit)...

check the free-trial release

Yaesu FTdx101MP

Yaesu FTdx101D

Yaesu FTDX10

FT710

Yaesu FT991A

Exchange System Server Info Blog

FTDX101MP BUG BLOG FTDX101D BUG PROBLEM DEFEKT FTDX-101 FTDX-101D FTDX-101MP BLOG FTDX101 BUG BLOG FTDX101D REVIEW FTDX101MP REVIEW FTDX101 REVIEW FTDX101D ERROR FTDX101MP ERROR FTDX101 ERROR FTDX101 NEWS FTDX101D NEWS FTDX101MP NEWS INFO FTDX101 CAT
With remote Waterfall MONITOR without SCULAN10 !!!!

yaesu ftdx101 ftdx101d ftdx101mp problem bug blog defect ftdx-101 ftdx101mp ftdx-101d ftdx 101 software rtty sstv psk jt65 logbook wlog2000 visual basic vb6 jt jt4 ft8 ft4 jt65 jt9 ft847 eme satellite app application download bug report soft all mode transceiver kenwood icom elecraft drake aprs gps usb am lsb cw fm acom expert spe receiver transmitter aris iss station space mound hb9oab lza antenna dipole ft 2000 iphone android

LOGIN via FTP

USE YOUR CLIENT SOFTWARE for UPLOAD/DOWNLOAD

User: ftdx101 & Password: ftdx101

at http://radioclub.ddns.net

yaesu ftdx101 ftdx101d ftdx101mp problem bug blog defect ftdx-101 ftdx101mp ftdx-101d ftdx 101 software rtty sstv psk jt65 logbook wlog2000 visual basic vb6 jt jt4 ft8 ft4 jt65 jt9 ft847 eme satellite app application download bug report soft all mode transceiver kenwood icom elecraft drake aprs gps usb am lsb cw fm acom expert spe receiver transmitter aris iss station space mound hb9oab lza antenna dipole ft 2000 iphone android
SPONSORIZED WEB SITE BY
HAM RADIO WORLD LOGBOOK



If you like these info pages and if you want that in the future may still exist, the server is kept private and at home,
you can make a personal donation to enable us to finance the costs of management made ​​freely available
to all users and to entice them to continue in this informative.
Thank you for site/info costs support!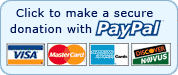 MEMORIZED YOUR DATA ACTIVITY ON A LOG ARCHIVE
© HB9oab Privacy personale: Attenzione ogni riferimento a immagini, luoghi, persone, materiali o cose qui riportato č puramente casuale e non reale, pubblicato solo a titolo dimostrativo anche con
fotomontaggi ed invenzioni varie! Queste informazioni non fanno fede alla realtą e quindi non possono essere considerate veritiere ed utilizzabili per altri scopi esterni a questa pagina internet!
© HB9oab Privacy: Beware any reference to images, places, people, materials or things shown here is purely coincidental and not real, published only for demonstration montages
and also with various inventions! This information is not to be authentic reality and therefore can not be considered true and can be used for other purposes external to this web page!